The arcade game business is way past its prime in Japan, too, but some there are still quite a few arcades and some big name makers keep making machines for them. One of these makers is Konami: the company is planning to launch "BASEBALL HEROES 2011 SHINE STAR", a so-called "amusement machine" in arcades all over Japan by the end of this month.
In the game, players take on the role of a team manager, chooses a team and plays virtual baseball against the teams of other players. Konami has acquired the rights from Japan's national baseball league and uses "real" teams and players for the game.
So far nothing special, but BASEBALL HEROES 2011 SHINE STAR is also Konami's first arcade title that links to a social game, in this case Professional Baseball Dream Nine. The company launched the social baseball game on GREE in March this year and now boasts over 1 million users.
The way it works is that depending how you do in the arcade game, you get virtual items that you can convert into cards or points in the social game. Unfortunately, Konami doesn't go into details how exactly this will work at this point, but says it will implement the arcade-social game integration on October 12.
This is how BASEBALL HEROES 2011 SHINE STAR looks:
Via Social Game Info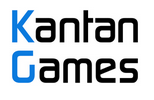 About Serkan Toto
I am the CEO & Founder of Kantan Games, Inc., a Tokyo-based game industry consultancy focused on the Japanese market. Please subscribe to updates on this site via RSS or Email.