Tokyo-based tech company Ubiquitous Entertainment (UEI) has secured 500 million Yen (US$6.5 million) through allocating new shares to JAFCO, one of Japan's biggest venture capital companies.
UEI is known to produce a whole range of products, i.e. smartphone apps, tablet apps, middleware, etc. The company also offers social games, with RPG "Elysion In The Sky" on GREE probably being the most successful title. In April, UEI launched enchant.js, an open-source HTML5/Javascript-based game engine (details here).
The company plans to use the fresh capital to develop social games and smartphone games, plus expand enchant.js and "enchant PRO", a middleware application for developing native Android apps UEI introduced last month.
Via Japanese Venture News Clipping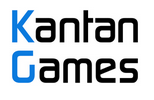 About Serkan Toto

I am the CEO & Founder of Kantan Games, Inc., a Tokyo-based game industry consultancy focused on the Japanese market.
Please subscribe to updates on this site via RSS or Email.