DeNA just announced the acquisition of yet another startup, social games maker Atakama Labs from Santiago, Chile. It's the first time for DeNA to expand to South America, but Atakama also has an office in San Francisco (where ngmoco is based, too).
Financial terms of the deal weren't disclosed, but Venturebeat reports the prize could be in the US$6 million range. The Atakama team  of 30 people is supposed to support ngmoco in the US with developing Mobage Global.
DeNA explains:
Atakama Labs will primarily provide engineering support for ngmoco's first-party and third-party games, as well as the Mobage platform itself. The companies already have an established relationship through previous work commissioned to Atakama to port third-party mobile social games to Mobage Global.
What's also interesting is that DeNA plans to aggressively add foreign employees in the future:
Currently DeNA Group has a staff of nearly 400 worldwide, working on social games for smartphones, and the Group plans to expand the team to 1,000 in the near future. The acquisition of Atakama Labs will add a team of 30 to DeNA's global staff.
GREE is planning to open an office in South America, too, namely in Sao Paolo, Brazil, in February next year.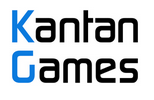 About Serkan Toto
I am the CEO & Founder of Kantan Games, Inc., a Tokyo-based game industry consultancy focused on the Japanese market. Please subscribe to updates on this site via RSS or Email.