I have been preaching for months that Japan's social gaming giants DeNA and GREE will have a hard time replicating their enormous success outside Japan, and now JP Morgan in Tokyo has released a report pointing out the trouble that DeNA in particular is seeing currently.
To be more specific, JPM says the number of downloads (50-100,000) of the Mobage app on Android is "extremely small". In  the report from September 29, the company also points out that the existing users have given largely negative reviews so far, resulting in a 2.8 out of 5 possible stars rating for Mobage's English Android version.
If you check Mobage's Android Market page now (October 5), the rating (coming from 524 users) has actually slipped to 2.7 stars. The number of downloads is still stuck somewhere between 50-100,000. Most of the user reviews are just brutal.
It's way too early to call Mobage – in English – on Android a "failure" (it launched in July), and the app is off to a bad start for sure – but an US$8 billion company should never be underestimated.
Via Social Game Info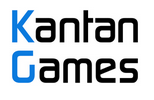 About Serkan Toto
I am the CEO & Founder of Kantan Games, Inc., a Tokyo-based game industry consultancy focused on the Japanese market. Please subscribe to updates on this site via RSS or Email.