Walt Disney Japan has seen some decent success after launching their first social game, Disney My Land, on Mobage in April this year (the title has constantly been on Mobage's top 20 games since). In case you didn't know, Disney has huge brand power in Japan.
While the theme park simulation stays exclusively on the DeNA platform, GREE today announced "Disney My Store", a Disney store simulation that will be exclusively available on their platform.
In the feature phone-only title, players can set up their own stores and sell various goods branded with classic Disney characters. GREE users can dress up their avatars, work in the stores of other players, trade items or send each other social gifts. Initially, there will be over 300 different items, and the goal of the game is to run the most successful Disney store.
What's interesting from a marketing perspective is that Walt Disney plans to make special items from real stores available in the game. "Disney My Store" will be used to spread the word when Disney movies hit theaters or seasonal events (Halloween etc.) take place in the real world, too.
The most popular store simulation so far on GREE is Geisha Entertainment Tokyo's Omiseyasan.
Screenshots of "Disney My Store":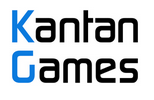 About Serkan Toto
I am the CEO & Founder of Kantan Games, Inc., a Tokyo-based game industry consultancy focused on the Japanese market. Please subscribe to updates on this site via RSS or Email.