What do you do when you're a Japanese social game company with 30 million users, have been running TV ads for years, sit on US$728 million pre-tax profit from last fiscal and need to widen your member base? You try to buy a pro baseball team, just like DeNA.
The Nikkei reported Tuesday that DeNA is in negotiations with Tokyo Broadcasting System Holdings, a listed company, to acquire baseball club Yokohama BayStars. According to the paper, DeNA and TBS have already reached a basic agreement under which DeNA will buy TBS' 70% stake for about US$130 million.
I don't know baseball, but the club is apparently pretty weak and posts US$26 million in losses each year. DeNA's goal is to (primarily) boost brand recognition for Mobage in Japan.
If the deal goes through (it isn't final yet and depends on the nod of the other teams in Japan's pro baseball league, for example), DeNA will join two other web companies that are active in pro baseball in Japan, namely SoftBank (which owns the Fukuoka Softbank Hawks) and Rakuten (Tohoku Rakuten Golden Eagles).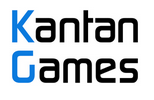 About Serkan Toto

I am the CEO & Founder of Kantan Games, Inc., a Tokyo-based game industry consultancy focused on the Japanese market.
Please subscribe to updates on this site via RSS or Email.