Mobage and GREE may have well over 25 million users in Japan each, but that doesn't stop Forif to try to become another mobile social gaming platform provider in the country.
The Tokyo-based company, which was established in 2007, just launched a mobile social gaming service called Joynt (Japanese only).
The site is special in a few ways:
it will be exclusively available on smartphones
it's browser-based (no app on the App Store or Android Market)
it's in HTML5
users can log in via Twitter or Facebook – a Japanese cell phone number or mobile mail address isn't needed
Joynt users can not only play social games but also set up profiles and avatars, exchange messages, join communities, post updates etc. A virtual currency system is already in place, too.
At this point, users can choose between five different games:
King of Gang (an "RPG" that looks a lot like Kaito Royale/Mafia Wars)
Panic Ball (a puzzle game that looks a lot like Taito's Bust a Move/Puzzle Bobble)
Cororin Planet (an action game that's actually quite fun)
Reversi (Othello)
Block Kuzushi (an Arkanoid clone)
Again, all games can be played directly through the smartphone browser.
Forif plans to open Joynt to third-party developers in fall 2012. The company says an English version could follow, depending on the reaction from users in Japan.
Some screenshots that I took today: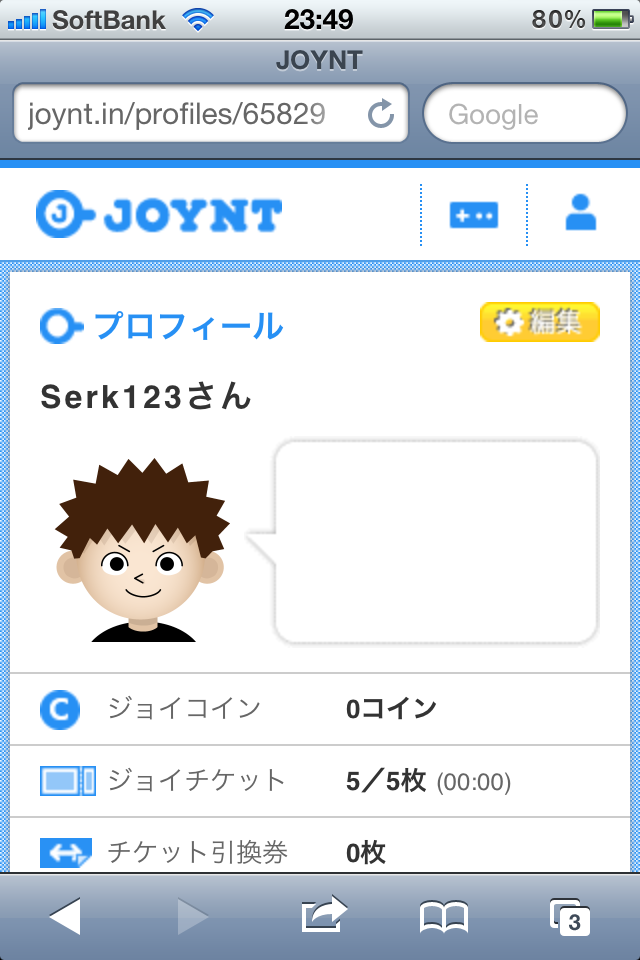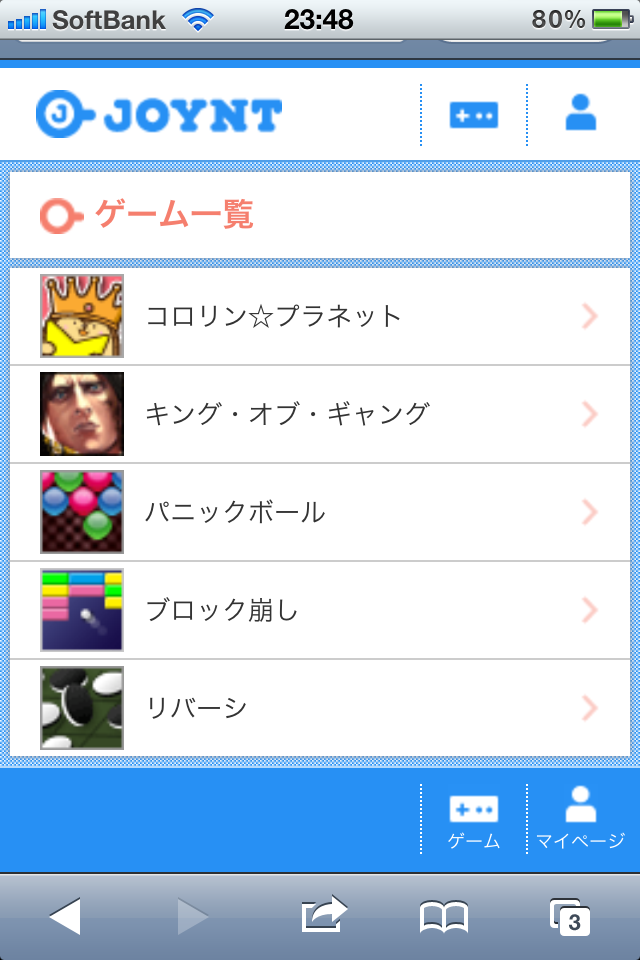 Via Venture Now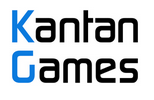 About Serkan Toto
I am the CEO & Founder of Kantan Games, Inc., a Tokyo-based game industry consultancy focused on the Japanese market. Please subscribe to updates on this site via RSS or Email.