Japanese web and digital advertising powerhouse CyberAgent has posted its financial report for fiscal 2011 today. And in a nutshell, things are looking pretty good for the owner of blogging platform Ameba, virtual world Ameba Pigg, and a handful of social gaming companies:
sales: ¥119,578 million (up 23.7% from ¥96,650 million in the previous fiscal year)
operating income: ¥14,349 million (up 53.7% from ¥9,337 million)
ordinary income: ¥14,114 million (up 53.0% from ¥9,225 million)
What's interesting is that CyberAgent's "media business" (social gaming and mobile contents) in particular couldn't keep up with the entire group's growth.
In this unit, sales totaled ¥36,102 million (up 7.8% from ¥33,490 million in fiscal 201), and operating income reached "just" ¥2,415 million (up 8.1% from ¥2,235 million last fiscal).
CyberAgent's financial report in English can be downloaded here (PDF).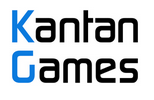 About Serkan Toto
I am the CEO & Founder of Kantan Games, Inc., a Tokyo-based game industry consultancy focused on the Japanese market. Please subscribe to updates on this site via RSS or Email.