I can't say I am surprised: DeNA today announced they will form a joint venture with Grasshopper Manufacture, the maker of games like No More Heroes, Shadows Of The Damned, Killer 7, or Lollipop Chainsaw. The joint venture company, provisionally named "Grasshopper Social Network Service", will be established within this month.
The goal is to develop mobile social games – exclusively for Mobage on smartphones, in Japan and other markets. DeNA says that under the joint venture, Grasshopper will "transfer its existing mobile games resources to Grasshopper Social Network Service and DeNA will provide support for the company's game development."
The main bullet point here is that DeNA wants to "lock in" the talent and reputation of famed game maker Goichi Suda (aka Suda51), who is the CEO of Grasshopper Manufacture, for Mobage.
Suda founded his company back in 1998. He was one of the five star game creators that inked an exclusive deal with DeNA in July this year for social game development on Mobage (Suda announced one of his goals is to develop the most violent social game and offer it worldwide).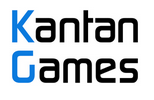 About Serkan Toto
I am the CEO & Founder of Kantan Games, Inc., a Tokyo-based game industry consultancy focused on the Japanese market. Please subscribe to updates on this site via RSS or Email.