GREE stock has been growing rapidly in recent months, and today the company reported some impressive revisions in their earnings estimates for the fiscal year (which, for GREE, ends in June 2012)
GREE is now projecting sales to reach US$1.67 billion to US$1.8 billion (that's up 40-44.4% from the previous projection), while the company expects operating profit to hit between US$770 million and US$900 million (+ 40-50%).
The company also expects higher numbers (between 39.2 and 50% more) for ordinary profit and net income, saying it was able to monetize games better than previously expected.
GREE's new estimates can be found here (in English).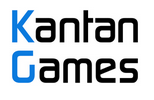 About Serkan Toto
I am the CEO & Founder of Kantan Games, Inc., a Tokyo-based game industry consultancy focused on the Japanese market. Please subscribe to updates on this site via RSS or Email.