GREE has announced it will buy MARS, a Tokyo-based smartphone development company, this month. MARS spin-off venture FEYNMAN, which offers a billing solution for smartphone apps, will be part of the deal, too.
GREE says it hopes to " to strengthen its development capability for smartphone apps and enhance its line-up of attractive social games" with the acquisition. MARS key game is Kawaii Pet Megu, a pet breeding game that boasts 800,000 downloads and will be a GREE asset soon.
Financial details of the deal weren't disclosed.
My guess is that this was primarily a talent acquisition, as the Japanese mobile and gaming markets currently see a lack of qualified engineer and designers. Tokyo-based MARS currently employs 28 people, while FEYNMAN has 5 employees.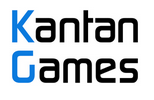 About Serkan Toto
I am the CEO & Founder of Kantan Games, Inc., a Tokyo-based game industry consultancy focused on the Japanese market. Please subscribe to updates on this site via RSS or Email.