It's an old wisdom in the video game industry: platforms go nowhere without so-called "killer" titles. Mobage in English on Android has a few solid titles (that do well), but that killer game is missing.
In the US, ngmoco is working on a bunch of new, original and Mobage exclusive titles, and the company seems to have high hopes in two social RPGs. The company just opened teaser sites for both games.
Users interested in Skyfall can sign up to join the beta, and the site already offers some screenshots and artwork from the game.
The teaser site for DragonCraft is pretty empty, but users can submit their email to get future updates.
Gamasutra is reporting that both Mobage games are being produced by DeNA's (ngmoco's) studios in New York City (Freeverse) and its own office in San Francisco.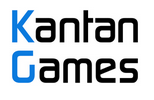 About Serkan Toto
I am the CEO & Founder of Kantan Games, Inc., a Tokyo-based game industry consultancy focused on the Japanese market. Please subscribe to updates on this site via RSS or Email.