The video game industry in Japan is slowly shifting towards the lucrative social games sector, and a new case in point is Samurai Spirits (Samurai Showdown outside Japan).
The popular fighting game series started in 1993 on video game platform Neo Geo, and now maker SNK Playmore has rolled out the first social game based on the franchise on Mobage. But unlike most of the video games in the series, "Samurai Spirits Kizuna" isn't a versus fighting but a strategy game (official site).
Players choose to be one of the characters in the game series and put together a team of other samurai to conquer lands in Japan (as guilds).
Samurai Spirits Kizuna is available exclusively for Mobage on Japanese feature phones.
Screenshots: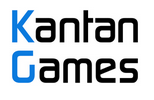 About Serkan Toto
I am the CEO & Founder of Kantan Games, Inc., a Tokyo-based game industry consultancy focused on the Japanese market. Please subscribe to updates on this site via RSS or Email.