Social games based on wrestling? They are coming: Fire Pro Wrestling, a video game series that started in Japan in 1989, is getting a social version on Mobage.
Maker Spike actually started offering "Fire Pro Wrestling in Mobage" today (the title is available exclusively on Mobage for Japanese feature phones).
In the game, players are supposed to create a wrestler and train him or her to the top of the sport. Users can choose which gender/body type/face/costume etc. their wrestler should have before training or matches against other players.
It's also possible to focus on specific parameters, for example to boost strength or train wrestlers to become "all-rounders".
Screenshots:
Via Game Watch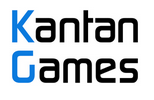 About Serkan Toto
I am the CEO & Founder of Kantan Games, Inc., a Tokyo-based game industry consultancy focused on the Japanese market. Please subscribe to updates on this site via RSS or Email.