GREE today announced it filed a lawsuit against its rival DeNA, seeking damages of at least US$13 million. Lawsuits (both corporate and private) are rare in Japan, but GREE is accusing DeNA of still putting pressure on third-party game developers and other partners to not offer games on GREE but exclusively on Mobage.
The lawsuit was filed together with KDDI, Japan's 2nd largest mobile carrier (over 30 million subscribers) and an investor. GREE says its partner company is also suffering under DeNA's practices.
GREE announced the move last month.
It's the second time the company sues DeNA: in September 2009 GREE accused its competitor of copying one of their hit games.
Back in December 2010, authorities raided DeNA's headquarter in Tokyo, following reports that the company has pressured Japanese social game developers to stop releasing games on GREE.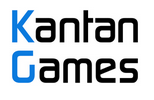 About Serkan Toto
I am the CEO & Founder of Kantan Games, Inc., a Tokyo-based game industry consultancy focused on the Japanese market. Please subscribe to updates on this site via RSS or Email.