After announcing the deal last month, DeNA and major Korean online portal Daum signed a partnership agreement to bring Mobage to users in South Korea via Daum's portal and mobile apps.
DeNA Seoul, a subsidiary DeNA proper set up in June this year, is supposed to manage Mobage's entry into South Korea – which will start in "early 2012".
Regarding new information (that wasn't available when the partnership was announced), DeNA says that:
the new service will be branded Daum Mobage.
DeNA and Daum target to attract 10 million smartphone users subscriptions for Daum Mobage by the end of 2012
a dedicated SDK for Daum Mobage will be announced soon for developers planning to tap into the growing market
in South Korea
What's interesting here is the target number DeNA and Daum have announced: 10 million smartphone users on Daum Mobage in 12 months? In a country with a population of 49 million people?
DeNA needed years to achieve that kind of penetration in its home market of Japan, so my personal view is that Mobage in Korea is sure to miss that target.
The English presentation slides used during the DeNA-Daum press conference can be downloaded from this link:
https://developer.dena.jp/pdf/Pressconference_20111130.pdf
To see DeNA's notification for game developers, click here:
http://developer.dena.jp/mbga/news/2011/11/30-1111.html#a1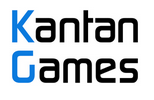 About Serkan Toto
I am the CEO & Founder of Kantan Games, Inc., a Tokyo-based game industry consultancy focused on the Japanese market. Please subscribe to updates on this site via RSS or Email.