CyberAgent has announced the launch of Animal Land, a city management simulation, on Facebook for the PC. The social game is available in English and can be accessed here.
CyberAgent explains:
'Animal Land' is a city management game where players must explore land, build houses and shops, and decorate their own city with trees and facilities to attract cute animal residents. Players can level up and create thriving metropolis in order to collect different kinds of animals, while also earning unique decorative items by helping friends. Players attempt to create the "best" Animal Land as they see fit.
Animal Land joins Ameba Pico, another Facebook app from CyberAgent that currently boasts four million registered users.
As you can see on the Animal Land screenshots, the game is clearly designed to appeal to a non-Japanese audience: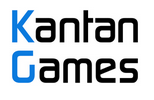 About Serkan Toto
I am the CEO & Founder of Kantan Games, Inc., a Tokyo-based game industry consultancy focused on the Japanese market. Please subscribe to updates on this site via RSS or Email.