The Nikkei is reporting today that GREE added yet another payment method for virtual and avatar-related items in Japan: starting today, players using GREE on smartphones can pay via PayPal.
PayPal does have a presence in Japan, but for legal and other reasons, the service hasn't took off in this country as it did in the US and other places. But with PayPal, GREE has added one more option for its Japanese smartphone users to pay for virtual items, increasing the total number to five.
Needless to say, GREE's "unified" mobile social gaming platform is likely to offer PayPal from the get-go when it launches next year.
I just tried to see if PayPal is already listed in GREE's payment options, and it is, as you can see below: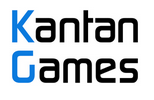 About Serkan Toto
I am the CEO & Founder of Kantan Games, Inc., a Tokyo-based game industry consultancy focused on the Japanese market. Please subscribe to updates on this site via RSS or Email.