Tokyo-based (and newly listed) social gaming company Klab is going international. KLab Cyscorpions is the name of 100% subsidiary that was launched in Singapore and will handle international smartphone game development for Klab in the future.
Tokyo- and Manila-based game maker Cyscorpions (which has 27 employees) is supporting Klab with expanding to the English-speaking market. Cyscorpions has released a number of feature phone and Android and iOS games so far.
Klab is currently operating social games on Mobage, GREE, and Mixi – but nearly all titles are very much tailor-made for a Japanese audience. One of their games, for example, is a hostess club simulation that's very successful in Japan but will definitely not sell outside Japan.
Klab currently boasts a US$295 million market cap at the Tokyo Stock exchange.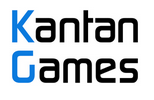 About Serkan Toto
I am the CEO & Founder of Kantan Games, Inc., a Tokyo-based game industry consultancy focused on the Japanese market. Please subscribe to updates on this site via RSS or Email.