Following a disappointing financial report, Japanese video game maker Cave announced it will focus more on social games going forward. The company has an 18-year old history and is especially famous for its shoot'em ups aimed at a hardcore gamer audience (personally, I am a big fan).
Currently, Cave is offering various titles on consoles, the PC, and mobile devices (here's a list of their smartphone apps, for example).
The company is expecting an operating profit for the current fiscal (which ends on March 31 this year) of just US$650,000, following weak consumer game sales. This is down from US$4 million Cave projected in an earlier forecast.
Cave now says that as a reaction, it has restructured its product pipeline, stopped some projects and will allocate more resources to the (potentially) more lucrative social games segment from now on.
The company already released a few social games, for example Fist Of The North Star on GREE or geo-aware castle-building game Shirotsuku on Mobage.
Cave is listed on the Tokyo Stock Exchange. In August last year, GREE acquired a 5.1% stake in the company for $2.2 million (which might be a reason for the decision of the management to go social).
Via Andriasang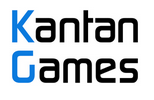 About Serkan Toto
I am the CEO & Founder of Kantan Games, Inc., a Tokyo-based game industry consultancy focused on the Japanese market. Please subscribe to updates on this site via RSS or Email.