Tokyo-based (and listed) social game maker Index announced that Persona 3 Social, the social version of the classic RPG series, has crossed the 1 million user mark.
The players are spread over Persona 3 Social on Mobage (feature phone only), GREE (smartphone and feature phone), and Yahoo Mobage on the PC.
One million users isn't really that spectacular a number in social gaming in Japan today, but Persona 3 Social has an impressive life cycle: Index released the first version of the game on Mobage as early as August 2010 (Yahoo Mobage followed one month later, while the GREE versions were added in February 2011).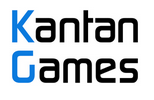 About Serkan Toto
I am the CEO & Founder of Kantan Games, Inc., a Tokyo-based game industry consultancy focused on the Japanese market. Please subscribe to updates on this site via RSS or Email.