After inking a deal with SK Telecom in August last year and opening its own office in Seoul in October, GREE has made another move in South Korea: it entered a capital tie-up with Mobicle, a local developer of smartphone games.
GREE bought 224,178 shares in the studio (6.8% of its outstanding stock with voting rights) for an undisclosed amount. It's the first time GREE invested in a Korean company.
GREE explains:
GREE and Mobicle will co-develop a multitude of social games for smartphones by utilizing GREE's knowledge and experience in social games and Mobicle's technological expertise in real-time simultaneous connections and 3D accumulated through mobile game development in US and European markets, in addition to Korea. These games will be released first for "GREE" in Japan, and then on the global platform to be launched in April-June of 2012.
Based in Seoul, Mobicle was founded in 2004 and has so far developed anything from FPS to sports games or RPGs. The company is said to be Korea's No. 4 game maker for mobile devices, following Gamevil, Com2us, and Nexon Mobile.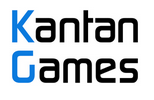 About Serkan Toto

I am the CEO & Founder of Kantan Games, Inc., a Tokyo-based game industry consultancy focused on the Japanese market.
Please subscribe to updates on this site via RSS or Email.