Japan's biggest real-identity social network Mixi and Mobage operator DeNA have announced an e-commerce partnership. The companies are in the process of setting up an online shopping service for Mixi members that's scheduled to start in late March this year.
The idea here is to combine Mixi's tight social graph (only close, real friends are usually connected on the platform) with DeNA's expertise in e-commerce (meaning the social graphs will not be mixed).
The background is that DeNA didn't start with social networking or social gaming but as an e-commerce company. DeNA's mobile and PC retail site, "bidders", currently carries more than 8 million items.
The Mixi-DeNA service, which will launch within the Mixi social network, seems to be designed to be like a Rakuten-type online mall. This means various companies can open shop, and according to Mixi and DeNA, they already have some on board: CD and DVD retailer Lawson HMV Entertainment, Hello Kitty maker Sanrio, and female fashion brand Cecil McBee, for example.
Mixi and DeNA hope to start with 1,000 stores offering five million items, meaning this isn't an experiment but a full-fledged entry into social commerce for both companies (which have been "historically" close).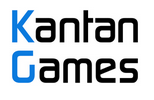 About Serkan Toto
I am the CEO & Founder of Kantan Games, Inc., a Tokyo-based game industry consultancy focused on the Japanese market. Please subscribe to updates on this site via RSS or Email.