Today is my last day as staff writer for TechCrunch.com.
Thank you to everybody at TechCrunch, first and foremost Michael Arrington (now a venture capitalist), Erick Schonfeld (now editor-in-chief), and John Biggs (editor of  TechCrunch Gadgets) for the last four years. I also thank the people at TechCrunch Japan, Ryuichi Nishida, Yasushi Okue, and the entire team of translators for their cooperation.
Although I was just writing part-time from the beginning (I never wrote full-time), I racked up almost 2,700 articles on TechCrunch over the years, mostly on Japanese startups and technology (translations into Japanese on TechCrunch Japan are here).
As a contributor, I will continue to travel to and cover industry events for TechCrunch worldwide, for example.
Going forward, the plan is to entirely focus on my work as a consultant and advisor on Japan's web, mobile and gaming industries.
I am sorry to say I will not be able to cover your startup anymore, with no exceptions.
Please be advised I am also not able to introduce you to other writers at TechCrunch for a variety of reasons.
It is also not possible for me to write for publications or websites, be it as a guest writer or paid articles etc. (However, I would be of course more than willing to comment on topics, deliver sound bites, appear on stage or on camera, hold presentations and speeches, give interviews etc.)
これからもよろしくお願いします。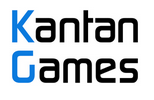 About Serkan Toto
I am the CEO & Founder of Kantan Games, Inc., a Tokyo-based game industry consultancy focused on the Japanese market. Please subscribe to updates on this site via RSS or Email.