DeNA Studios Canada Ltd. – that's the name of a wholly owned subsidiary DeNA has established in Vancouver last week. The Mobage company says that the local office will start operations "later this month".
From the press release:
DeNA Studios Canada will be headed by Gameview's current CEO Irfan Virk and primarily support Gameview Studios, LLC, a DeNA subsidiary located in Mountain View, California. DeNA Studios Canada's long-term plan will also include design, development and operation support for other DeNA Group companies. DeNA will raise 600,000 Canadian dollars, or approximately 602,000 U.S. dollars, for DeNA Studios Canada's initial capitalization.

Vancouver is a talent-rich territory for videogame development. The region hosts multiple game studios owned by major publishers and is home to universities that graduate highly skilled engineers and designers. Vancouver also shares a time zone with Silicon Valley, which makes cross-territory operations and communications highly efficient.
DeNA bought Gameview Studios (whose Tap Fish is currently the top grossing Android game and generates US$1 million per month in revenue) in September 2010.
Inside Mobile Apps adds more perspective on DeNA's push into Canada.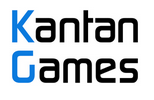 About Serkan Toto
I am the CEO & Founder of Kantan Games, Inc., a Tokyo-based game industry consultancy focused on the Japanese market. Please subscribe to updates on this site via RSS or Email.