DeNA's US company ngmoco recently laid off 30 people, TechCrunch and Inside Mobile Apps are reporting. According to TechCrunch, the group includes "senior leaders including a director of platform tech and the chief marketing officer".
The same blog is reporting that one game has been shut down and that another title has been "pared down" (it's unclear which ones).
Since bolstering/kicking off their US operations, both DeNA and GREE have been hiring at a very fast clip. This is especially true for GREE, which just last week added a total of eight people to its American office.
DeNA may just restructure the business, but the departure of top executives, the lack of success stories from the US so far, and the shut down of games are certainly not good news for the Mobage operator.
Again (for the record), my personal view is that as platform providers, both DeNA and GREE will fail in America for multiple reasons. This has nothing to do with today's news but is something I have been telling anyone who asked me for months.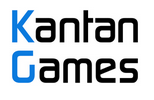 About Serkan Toto
I am the CEO & Founder of Kantan Games, Inc., a Tokyo-based game industry consultancy focused on the Japanese market. Please subscribe to updates on this site via RSS or Email.