GREE is currently in the spotlight in Japanese media, following reports that their top social game, Tanken Doliland, is affected by a bug that lets users copy rare cards and auction them off online to other players.
For more background on this issue, see:
Gree's Tanken Doriland Bug Let Users Copy Rare-Cards, Sell At Auction Over $300
and
GREE Shares Down 6.15%, After Users Discover Glitch In Their Top Social Game
GREE has reason to be worried: Doliland is not only their most popular game but also the biggest money maker at the moment, generating US$26 million per month in virtual item sales on smartphones alone. The title was the top grossing app in the entire Japanese App Store (it's still the No. 5).
The company just issued a release on their website, officially admitting the problem exists.
GREE says that:
at 11:30h on February 19, the card trading function in the game was turned off (meaning illegally copying cards isn't possible anymore)
they are looking into the problem and that users should wait a while until a solution is found
the actual damage is insignificant.
I think that GREE is right with the last point: as is often the case, local media are blowing the incident out of proportion. Some users discovered a bug, copied some cards and auctioned them off online: it's certainly nothing positive to announce, an inconvenience for players, and pretty awkward for GREE, but it's a solvable problem.
A real problem would have been, for example, hacked accounts, phishing of passwords or stolen virtual currency – compared to that, a bug like this is almost nothing. GREE has ways to compensate users for the trouble, for example by offering discounts or free virtual items, after the bug is fixed.
Apart from the card trading function, Doliland is fully functional and live.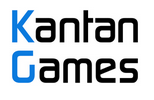 About Serkan Toto
I am the CEO & Founder of Kantan Games, Inc., a Tokyo-based game industry consultancy focused on the Japanese market. Please subscribe to updates on this site via RSS or Email.