Anyone just vaguely familiar with social gaming in Japan knows that (almost) all users use mobile devices to play these games: GREE and Mobage are cell phone-only services.
Most users live in the Tokyo area, and a lot of people play social games to kill time during their train commute to and from their work places or schools. The problem: 3G connectivity is only available at train stations/stops, meaning users get cut off every time they enter a tunnel.
In other words, playing mobile social games (or doing anything else online) while commuting in trains around Tokyo isn't really a great experience (even though it's possible). But the good news for the industry is that this will change very soon.
Japan's top 4 mobile carriers (NTT DoCoMo, KDDI, Softbank, EMobile) said a first subway section in Tokyo's Shinjuku area already makes it possible for users to access 3G without any interruptions between stations. Full coverage of the Tokyo metropolitan area is expected to be reached by the end of the year – this is very good news for all mobile content providers, including GREE and DeNA.
A similar subway service is already in place in other cities in Japan (i.e. Sapporo), but Tokyo is certainly the most important region: according to Wikipedia, a total of 8.66 million people use the subway in Greater Tokyo daily. These people now have more time playing social games (and paying for virtual items) than ever.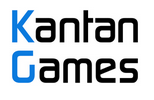 About Serkan Toto
I am the CEO & Founder of Kantan Games, Inc., a Tokyo-based game industry consultancy focused on the Japanese market. Please subscribe to updates on this site via RSS or Email.