Puzzle & Dragons, developed by Tokyo-based GungHo, is holding its No. 1 position among the top grossing apps in the Japanese App Store. After a short drop a few days back, the social game is back on the spot it has now been occupying for the last 8 weeks.
Puzzle & Dragons is a social game not offered through the Mobage, GREE, or Mixi networks (just like Square Enix' Diffusion Million Arthur, which was leading the chart for a short period of time before the "puzzle RPG" took over again).
According to GungHo, their money maker racked up 500,000 downloads in 53 days in Japan – a fantastic number, driven by a key factor: it's simply an excellent game with great production value and innovative gameplay.

(Note: Screenshot taken on April 15, 1145pm JST)
Puzzle & Dragons can be downloaded free to play from the Japanese App Store (it's not available in the US store) here.
An Android version is to follow in the summer, according to producer Yamamoto.
Here's the official trailer (of the successful iOS version):
http://www.youtube.com/watch?v=z4AdHFqVs58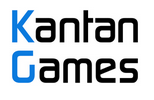 About Serkan Toto
I am the CEO & Founder of Kantan Games, Inc., a Tokyo-based game industry consultancy focused on the Japanese market. Please subscribe to updates on this site via RSS or Email.