How can you beat the current engineer crunch that's slowing down growth in Japan and elsewhere? GREE thinks it can motivate young engineers by way of a global contest, which is dubbed "SamurAI Coding" and will kick off in July.
In cooperation with Information Processing Society of Japan, the qualifying rounds will be organized in Asia, Europe, Africa, North and South America – the final round will take place in Japan (probably Tokyo) in December this year.
GREE explains:
Engineers from around the globe who are the age of 25 and below are eligible to apply for this contest and the qualifying rounds will commence from July 2012 in 4 regions throughout the world. Contestants will be competing their engineering skills for games and the remaining teams will move on to the finals. Participating engineers will be able to measure their skills on a global level through this contest.
Here are the details of the contest:
IPSJ International AI Programming Contest "SamurAI Coding" Overview
Schedule:
– The qualifying round will be held in four regions around the world starting from July 2012
– The final round will be held around the end of 2012
* The contest is expected to be held after 2012
Contents:
– Compete game programming versus others
– The official language will be English (partially Japanese)
* Details will be announced on the official homepage (http://samuraicoding.org)
Full press release in English here.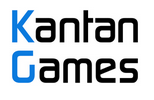 About Serkan Toto
I am the CEO & Founder of Kantan Games, Inc., a Tokyo-based game industry consultancy focused on the Japanese market. Please subscribe to updates on this site via RSS or Email.