Japan's National Consumer Affairs Agency hasn't even officially confirmed plans to regulate the lucrative gacha mechanism in social games, but listed companies in this industry in particular are already suffering.
The list of the biggest losers at the Tokyo Stock Exchange today reads like a who's who of Japan's social gaming world.
A total of 8 of the biggest losers among the top 11 today are part of the social gaming industry. Drecom lost almost a quarter of its market cap in a single day, with GREE close behind: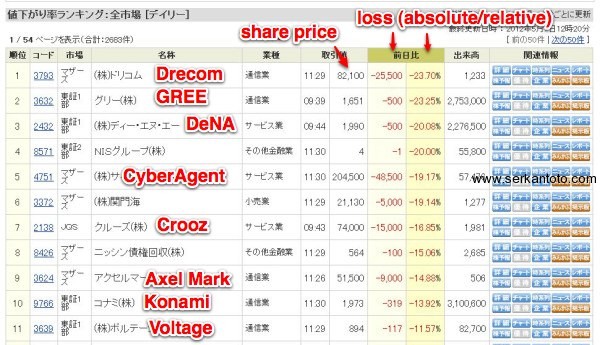 (graph via Twitter user @dfnt)
Japanese games news blog Inside Games points out that a total of 12 Japanese companies that operate in the social gaming industry (to a certain extent, at least) lost a combined US$3.8 billion in market cap today.
GREE and Mobage operator DeNA alone lost US$2.5 billion (combined). Their stock prices and those of Crooz, CyberAgent and Axel Mark hit the limit-down mark today.
Inside Games' list:

What's interesting is that GREE will issue their financial report tomorrow, DeNA the day after tomorrow: these reports should better contain some very, very good news for their shareholders.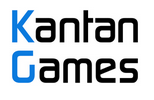 About Serkan Toto
I am the CEO & Founder of Kantan Games, Inc., a Tokyo-based game industry consultancy focused on the Japanese market. Please subscribe to updates on this site via RSS or Email.