GREE continues to be in overdrive: very similar to what the company reported back in February for Q2, sales and profit have gone through the roof in Q3 of fiscal 2012.
Net sales reached over 46 billion yen (US$575 million) in Q3, while operating profit hit 24.5 billion yen (US$307 million) – in three months.
GREE's financial report can be downloaded in English from here. I could post all slides here, as the report is highly relevant, but will leave it to these two instead (sorry about the watermark on the first image: sales are up 182% year-on-year):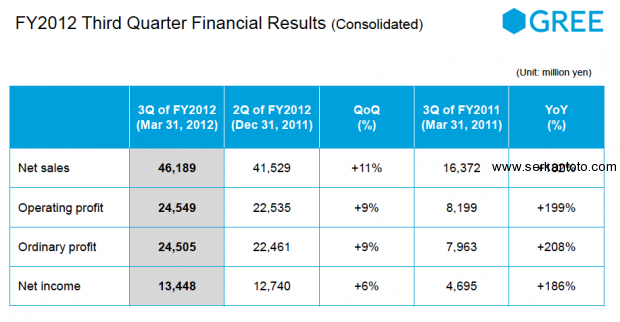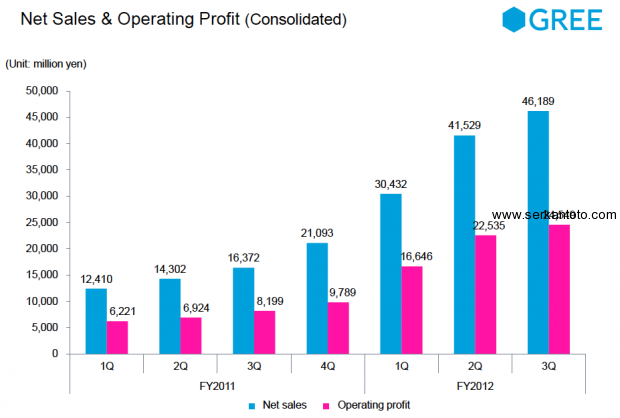 What's interesting about the report is that:
GREE has put slides regarding their efforts to make the platform safer for users before everything else*
GREE isn't mentioning the word "gacha" once in the report but focuses more on real-money-trading, the smaller problem they are currently facing
GREE's global expansion plans take up more room in the report than ever
*GREE and the Japanese social gaming industry as a whole are currently under fire for using gambling-like game mechanics in their games. Companies operating in this field of business lost billions in market value yesterday after various media reports suggested regulation of the "kompu gacha" mechanic is around the corner.
Mobage operator DeNA will hold their earnings conference tomorrow.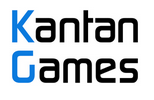 About Serkan Toto
I am the CEO & Founder of Kantan Games, Inc., a Tokyo-based game industry consultancy focused on the Japanese market. Please subscribe to updates on this site via RSS or Email.