Nikkei Business Online is reporting that Kenji Kasahara is ready to sell his 55% stake in Mixi (it's not unusual for Japanese CEOs to hold such a large percentage of their companies, even after multiple rounds of funding and an IPO).
To make it clear: this is just a rumor at this point, and Japan's largest real-identity social network just issued a one-sentence press release denying the report is true.
If true, this wouldn't come as a big surprise. Mixi has been losing ground to Facebook at a fast clip since the fall of last year. Between September 2011 and March this year, Facebook Japan managed to double its active user base from 5 million to 10 million.
The active user base of Mixi is standing at 15 million MAU and hasn't changed in the last few quarters.
Mixi was launched in 2004 and went IPO at the Tokyo Stock Exchange in 2006, as the world's first "Web 2.0" company. The company currently has a market cap of US$326 million (at /945am JST, the stock is up 7.4% currently) – just a fraction of what the company was worth a few years ago.
According to the Nikkei report, social gaming giants GREE and DeNA are likely to bid for the CEO's stake in the company when the stock will be shopped around in the next few days.
Mixi is "closer" to DeNA than GREE. Just two months ago, the two companies opened a social commerce platform within Mixi together, for example (and there are more examples).
What's interesting for both companies is that Mixi is clearly a mobile social network, as over 80% of their roughly 30 billion page views come through mobile devices. Another example: the number of smartphone MAU shot up from 3.8 million in July last year to over 7 million in March 2012.
Games on Mixi, however, have been a disappointment, financially speaking. Mixi managed to more than double sales coming from social games on their platform between Q4 of FY2010 and Q4 of FY2011 (like Facebook, the platform takes a cut from 3rd-party game providers). DeNA and GREE, however, are making more money in a few days through games than Mixi does in an entire financial quarter.
The biggest obstacle should be that Mixi has a different value proposition: Mixi offers a "tight" and real social graph (users usually have only a few dozen Mixi friends – and they are usually their friends in real life). It's a "pure" social network, unlike GREE and Mobage (see here and here for how I outlined Mixi in the past).
If the report is true, I don't think that Facebook would be interested. They are currently "winning" in Japan anyway.
Other companies that I can imagine looking at a possible Mixi deal are  Yahoo Japan (the country's biggest website offers many horizontal web services but failed miserably with social networks so far) or one of the country's mobile carriers (which are getting more active in the content business as of late).
But again: the Nikkei Business Online report is not confirmed.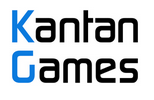 About Serkan Toto
I am the CEO & Founder of Kantan Games, Inc., a Tokyo-based game industry consultancy focused on the Japanese market. Please subscribe to updates on this site via RSS or Email.