Korean tech blog beSUCCESS is organizing the beLAUNCH 2012 conference, the first global startup event ever to be hosted in that country (from June 13-14).
The event is a little light on games, unfortunately, but offers an interesting program with of speakers coming to Seoul from all over the world. There is one panel on gaming however (dubbed "The Serious Business of Gaming"), with people from Gamevil, Nexon, LIFO Interactive, and Nickolodeon, which I am especially looking forward to.
I myself will not be exactly "speaking" but serving as a judge during the conference's "Startup Battle".
Tickets for the event are still available, it seems.
As a side note:
If you're a social/mobile game developer in Korea, please don't hesitate to contact me, I'd love to meet up. I will be in staying in Seoul next week from Monday to Friday.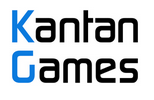 About Serkan Toto
I am the CEO & Founder of Kantan Games, Inc., a Tokyo-based game industry consultancy focused on the Japanese market. Please subscribe to updates on this site via RSS or Email.