GREE International just launched a "promotion site" (I don't know what else to call it) to promote their service to an English-speaking audience.
Not only is the design weird (the homepage looks like the cover of a printed brochure), the content is, too: the company basically just explains what GREE is using 3 slides, shows a few logos of the games that will be rolled out soon (no screenshots), and posts a video I embedded below.
To be fair, I am sure the site will be improved soon, but GREE International already tweeted out the URL, making it "official".
The uphill battle to establish the brand in the US has begun.
The Come Play GREE video has racked up 255,000 views in a few days, which is pretty decent (even though a lot of the views seem to come from ads):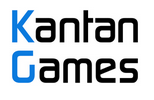 About Serkan Toto
I am the CEO & Founder of Kantan Games, Inc., a Tokyo-based game industry consultancy focused on the Japanese market. Please subscribe to updates on this site via RSS or Email.