Mobile group chat / social messenger services are currently hot in Asia. Very hot. Now Japanese company Kayac lets developers integrate these "social communication functions" into their social games with a new SDK.
The so-called nakamap SDK can be found here, is free to use (and in English), and available for iOS and Android apps. It's based on nakamap, a separate group chat app with 260,000 users that Kayac released a while ago (iOS, Android).
How can the nakamap SDK help social game developers?
According to Kayac, the SDK  "provides group chat functions to smartphone applications, enabling social communication between users, such as describing how to progress in games and exchanging items".
To be more specific, the SDK provides a live chat function, an invite function that allows new players to join from within the chat room, a multi-language UI, emoticons, etc.
What's interesting is that a few social game makers in Japan already used the SDK to provide these functions in a number of titles over here. The most notable game is in the list is certainly social card battle game Diffusion Million Arthur, Square Enix' smash hit.
Here is a quick demo video in English: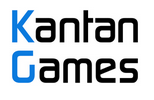 About Serkan Toto
I am the CEO & Founder of Kantan Games, Inc., a Tokyo-based game industry consultancy focused on the Japanese market. Please subscribe to updates on this site via RSS or Email.