Unity and social card battle games: not exactly two terms that have been used very often in one sentence – so far. But Tokyo-based Rozetta has now used the game engine to create Dare Demo Hero (Everybody's A Hero), a "3D Hero Card Game" for GREE on Android (Google Play).
The entire Japanese market is flooded with social card battle games currently, meaning Rozetta had to be creative regarding design and "branding" to stand out. Another point is that GREE doesn't really offer too many native apps on Android or games powered by Unity at the moment.
Gameplay-wise, players can choose between up to 300 hero cards, go out on missions, battle it out with other GREE users, collaborate to fight "raid bosses", play gacha, etc. etc.
Not too surprisingly, Unity comes into play during battles and cut scenes: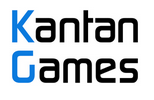 About Serkan Toto
I am the CEO & Founder of Kantan Games, Inc., a Tokyo-based game industry consultancy focused on the Japanese market. Please subscribe to updates on this site via RSS or Email.