Puzzle & Dragons, the super-popular social RPG for iOS (Japanese iTunes), has passed the 1.1 million download mark, maker GungHo announced today in Tokyo.
The game hit 1 million downloads, on iOS and in Japan only, last month. It has been occupying the top grossing position in the App Store for the iPhone for the past five months (it's currently the No. 1 title in that ranking on the iPad, too).
Apart from these numbers, Puzzle & Dragons is special because it's not using the Mobage, GREE, or Mixi networks.
GungHo also confirmed today that the highly anticipated Android version is close to release ("this summer").
What's interesting is that Puzzle & Dragons' iOS version will be connected to the Android game: players can become friends across these platforms and go complete quests inside the game together.
GungHo says that this way, Android users who had to wait for the game to hit their OS can enter difficult dungeons right-away with friends who have already spent some time leveling up on iOS. That's pretty clever actually.
And: Puzzle & Dragons will be released outside Japan by "year-end", according to GungHo.
So far, the company has released just two apps in English, and both are super-quirky: Twimon (a mix between a geo-aware monster-raising game and a Twitter client) and Princess Punt (a totally crazy action game with RPG and puzzle elements).
I'm sure Puzzle & Dragons, which is essentially a combination of Bejeweled and a dungeon crawler, will be more mainstream compatible.
Here's that game's promo trailer again (which gives you an idea of how the game looks):
http://www.youtube.com/watch?v=z4AdHFqVs58
Via Social Game Info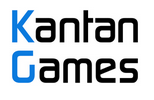 About Serkan Toto
I am the CEO & Founder of Kantan Games, Inc., a Tokyo-based game industry consultancy focused on the Japanese market. Please subscribe to updates on this site via RSS or Email.