Popular virtual world Ameba Pigg hit 13.1 million users in July, maker CyberAgent announced today (the number was actually revealed in the Q3 report already). Ameba Pigg, which is known as Ameba Pico outside Japan, had 10 million users in September 2011 and 12 million in April 2012.
It launched in February 2009.
One of the main reasons why the virtual world took off is that users can use their existing Ameba accounts to log in (Ameba is a large social and blogging platform with over 22 million users in Japan).
Ameba Pigg users can also play social games inside the virtual world. The newest one is Pigg Café – as the name suggests, it's a café management simulation.
CyberAgent explains:
"Pigg Café" enables users to own their own cafés inside "Ameba Pigg." Users can enjoy developing their own cafés, serving drinks and dishes to guests. The number of guest characters is over 120, which is the largest in the history of "Ameba Pigg." Users can raise their level by serving coffee and spaghetti Neapolitan, etc. to various guests or meeting the requests of guests. In addition, users can employ Pigg Friends at their own cafés or assist Pigg Friends in the operation of their cafés while enjoying the communication among users. As the levels of cooking and assisting get higher, the number of dishes served in cafés and employment capacity increase respectively, and users can invite more guests to develop their cafés. So its game element is larger than the previously-released social games of "Ameba Pigg".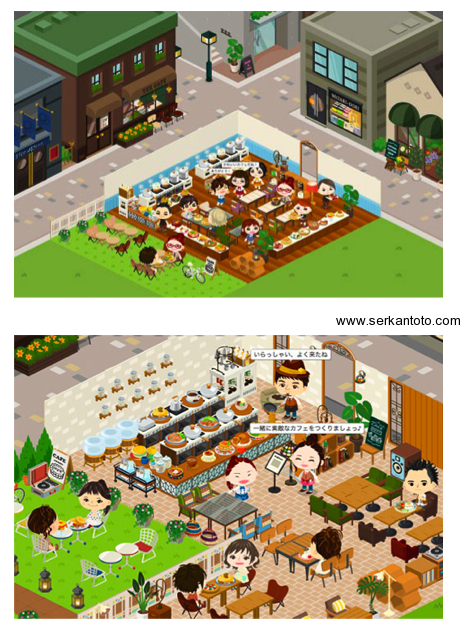 Pigg Café is the fifth in-world social game CyberAgent has released so far.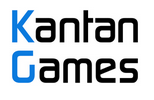 About Serkan Toto
I am the CEO & Founder of Kantan Games, Inc., a Tokyo-based game industry consultancy focused on the Japanese market. Please subscribe to updates on this site via RSS or Email.