Dragon Collection, the biggest 3rd-party social game on GREE, is finally getting an English version. Maker Konami released an iOS app in the Canadian App Store on August 21 (it's not available anywhere else at this point).
The company couldn't resist and write that the game has six million players "across the world" in the app's description – funny, as Dragon Collection has only been available in this country so far. In Japan, the game is actually about to reach 7 million users on GREE on feature phones and smartphones.
What's interesting is that Konami is highlighting Dragon Collection's cute "manga factor", while Rage Of Bahamut (in both the Japanese and the international versions) on Mobage went for a "gothic", horror-like design instead.
I believe Dragon Collection's design works well in Japan but will ultimately not fly with mainstream users outside this country, even though it's the better game. Obviously, this will depend on how much marketing dollars GREE and Konami will spend on the title in the US and other places – but Dragon Collection is definitely the harder sell.
Via vsmedia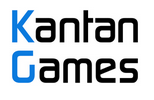 About Serkan Toto
I am the CEO & Founder of Kantan Games, Inc., a Tokyo-based game industry consultancy focused on the Japanese market. Please subscribe to updates on this site via RSS or Email.