This is a pretty smart move: GREE announced that they will establish a wholly owned subsidiary that will do nothing but create and sell physical goods based on their social games.
Dubbed "GREE Entertainment Products" (tentative), the new company is set to start operations next month. It will be led by Taisei Yoshida who is currently GREE proper's senior vice president of media business development (here's an interview with him from last year).
The plan is to not only explore a new field of business but to also reach out to new customers the company hasn't been able to sign up for their gaming platform so far.
GREE has quite a few first-party games that I can see are suitable for this merchandise business, first and foremost mega-popular social card battle game Doliland (Driland outside Japan). However, it's also entirely possible that GREE will produce merchandise based on IP coming from third-party games in the future, too (I can actually think of a ton of games that might be suitable).
Using social game IP for certain products isn't new (there are now several anime and manga based on titles from GREE, Konami, and others, for example), but this is the first time a social gaming company in Japan is making a serious effort to create a new business out of it.
Rovio is said to make $400 million in 2012 with merchandising alone.
Via Social Game Info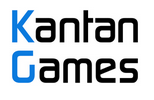 About Serkan Toto
I am the CEO & Founder of Kantan Games, Inc., a Tokyo-based game industry consultancy focused on the Japanese market. Please subscribe to updates on this site via RSS or Email.