The first "Social Gaming Asia Summit" is going to take place in Macau in November, and as the name suggests, it will be a very Asia-focused industry event.
The website of the event can be found here (full brochure download), and it's still possible to register for it here.
The Social Gaming Asia Summit will take place on November 29, 2012. It is part of the Asian Gaming And Hospitality Congress (from November 27-28).
I will attend both events, but at the Social Gaming Asia Summit, I was chosen to speak about the following topic*:
Comparing the business models of social gaming companies in the East and West
Reviewing the revenue models of social gaming sites in Asia, particularly in Japan, and how they compare with the West in typical percentages of advertising/offers/virtual goods
Overview of regulations concerning gambling, game mechanics and marketing tactics peculiar to Japan
Deciphering the meaning of Average Revenues Per User (ARPU), Lifetime Values, Monthly Active Users (MAU) and Daily Active Users (DAU) as they apply to social – How does it differ from gambling?
Comparing the in-game purchases of Japanese mobile social gamers with the West
Which are the top games on local gaming platforms?
*Please note this is not the final agenda for my talk.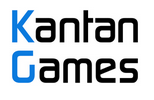 About Serkan Toto

I am the CEO & Founder of Kantan Games, Inc., a Tokyo-based game industry consultancy focused on the Japanese market.
Please subscribe to updates on this site via RSS or Email.