Everybody reading this will know that Japan's social gaming industry is "big", has been growing at a fast clip in recent years and is projected to expand in the years to come.
Domestic sales of video game hardware and software, however, have been dropping in the last five years. And without a doubt, the rise of mobile and social gaming in this country did its part.
But now Enterbrain, a major Tokyo-based magazine publisher (and owner of Japan's biggest video game magazine Famitsu), has released some new, positive numbers.
According to Enterbrain, sales for both game hardware and software in Japan increased in the first half of fiscal 2012 (March to September) – again, for the first time since 2007.
That market has expanded a solid 10.7% year-on-year to 175.34 billion yen (US$2.24 billion). Game hardware sales contributed 61.08 billion yen (US$778 million, up 2.2%), while software sales rose 15.8% to 114.26 billion yen (US$1.46 billion)
Enterbrain says that on the hardware side, the biggest positive influence was the introduction of the 3DS XXL by Nintendo (7974), while software was mainly driven by Nintendo titles like New Super Mario Bros. 2 and Pokemon.
Via Famitsu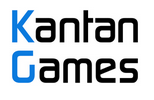 About Serkan Toto
I am the CEO & Founder of Kantan Games, Inc., a Tokyo-based game industry consultancy focused on the Japanese market. Please subscribe to updates on this site via RSS or Email.