Is Zynga following through on its announcement to "consider" closing the Tokyo office, after about 2 years of operation in Japan? It looks like it.
Zynga Japan will shut down a total of three games on December 21 this year, namely its Pokemon-type social RPG Montopia, Mojitomo (Words With Friends in Japanese), and Machitsuku (a popular city-building game with a big following on Mixi).
The sun-setting, announced on the company's site, already started:
IAP has been made impossible within Montopia's iOS and Android versions yesterday (Tuesday Japanese time) already.
Zynga Japan has removed the Japanese smartphone versions of Word For Friends from the App Store and Google Play yesterday, too.
The company has announced that IAP will be made impossible within Machitsuku on November 14.
Montopia players who paid for virtual items will be offered a special code that can be used to acquire items in Ayakashi on November 21.
The company ended support for games in Japan before, but the problem in this case (apart from the announcement mentioned above) is that the Zynga Japan "catalogue" will consist of one title at the end of next month: card battle game Ayakashi.
It's certainly not too speculative to assume that this radical move marks the end of Zynga's entire Tokyo office – anything else would be a big surprise at this point.
I summarized the history of Zynga Japan so far here.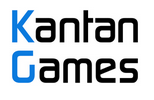 About Serkan Toto
I am the CEO & Founder of Kantan Games, Inc., a Tokyo-based game industry consultancy focused on the Japanese market. Please subscribe to updates on this site via RSS or Email.