I think that this week is the busiest in Japan's social gaming industry since May this year (when the kompu gacha shock hit), there is just so much going on.
Today's big news: GREE announced a comprehensive business partnership with Yahoo Japan, the country's (by far) biggest web site and online company.
GREE explains what's included in the deal:
Main areas of the partnership:

1. Collaboration in social gaming

Directing traffic from the top and other pages of the smartphone version of Yahoo! JAPAN to social games on GREE
Use of Yahoo! Wallet for payments on GREE Platform
Discussing collaboration involving Yahoo! Points
Bringing new developers to GREE Platform
Discussing co-development of social games and the establishment of a joint venture for the purpose of such development

2. Collaboration on mutual use of, support in content

Discussing use of original GREE entertainment content and original IP on Yahoo! JAPAN Group services
Discussing collaboration between Yahoo! JAPAN entertainment content and GREE social networking service, as well as global initiatives through GREE Platform
Discussing establishment of a joint venture for investment in digital movie content
Discussing start of new joint entertainment business

3. CSR activities

Discussing co-sponsorship of social contribution activities in Japan
Joint initiatives to support the advancement of Internet technology in Japan, and to foster the engineers and creators that are key to the growth of that technology
The devil is always in the details, but make no mistake, this is literally a huge deal: as if Zynga and Google teamed up in the US (through more than the investment deal).
For Yahoo Japan, which sees 2.3 billion page views per day (according to recent data from Nielsen) and refocuses its strategy on mobile and social, the deal makes sense.
What's otherwise noteworthy about the deal are three things:
Yahoo Japan has been running Yahoo Mobage, a PC-based social gaming platform, with no other than GREE's arch enemy DeNA since 2010. That joint venture is unaffected.
Yahoo Japan has just announced a partnership with KakaoTalk for the Japanese market, a chat app that is currently doubling as a successful mobile social platform in its native Korea.
GREE is reporting its quarterly financial numbers on November 14, presumably with (relatively) weak numbers. The Yahoo Japan deal is a great way to keep skeptical investors happy and timed accordingly. If you look at the language of the press release, the deal was apparently closed in a great hurry ("discussing").
Slides and pictures from the Yahoo Japan – GREE press conference in Tokyo today can be accessed here.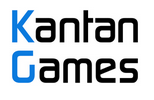 About Serkan Toto
I am the CEO & Founder of Kantan Games, Inc., a Tokyo-based game industry consultancy focused on the Japanese market. Please subscribe to updates on this site via RSS or Email.