Just a few days after social gaming company enish, Tokyo-based Colopl has filed with the Tokyo Stock Exchange to go public at the Mothers section for startups.
Colopl will get listed on December 13 (ticker: 3668), two days after enish.
Colopl is actually a very interesting developer.
The company is most famous for having provided what is one of the world's first location-aware mobile games, Colony Life (players are supposed to build up colonies by traveling between different places in the real world to acquire virtual currency and location-specific items).
Colony Life came to life as a service in May 2005, while incorporation took place as late as 2008.
Colopl was able to grow and monetize the user base over time until Japan's No. 2 telco KDDI bought a 5% stake in 2011.
That deal put the company's valuation at US$125 million. The startup then started pushing out a number of very successful social/GPS-based smartphone games to the App Store and Google Play, which made the application to go IPO possible.
Colopl made 2.9 billion yen (US$36.5 million) in revenue between Oct 2011 and June 2012, while profit reached 0.87 billion yen (US$11 million).
More about Colopl can be found (in English) here.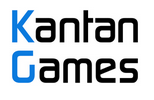 About Serkan Toto
I am the CEO & Founder of Kantan Games, Inc., a Tokyo-based game industry consultancy focused on the Japanese market. Please subscribe to updates on this site via RSS or Email.