As far as headcount is concerned, GREE has been growing rapidly in recent months in the US (you can use the "hires" tag provided by tech blog Inside Mobile Apps to keep track of the company's development on that front).
But it seems like the hiring spree has just been put on hold.
TechCrunch reports that GREE's US office has laid off around 30 people who were from the "OpenFeint team or were direct hires for GREE's U.S. efforts." The Next Web has just confirmed with GREE that the exact number is 25.
The key part in GREE's press release:
As part of the company's internal US reorganization, a majority of the GREE games platform team will be transitioned to new departments with redundancies in some areas. The overall GREE Platform business will begin transitioning to its operations in Tokyo as a part of this change.
This can't come as a big surprise actually: GREE is known for having invested heavily in marketing their titles in the US, but a mega hit like Rage Of Bahamut wasn't among them so far. The number of top developers signing up for GREE is "limited", to say the least. The platform strategy is changing to the worse. GREE's Japanese games have not worked in the US (and the ones they have now on the platform won't). The company has recently blown up its financials for the US market. The list could go on.
On the bright side, GREE has also announced a US$ 3 million investment in MunkyFun, a US-based game studio founded in 2008. The new second-party has released titles like Bounty Bots, My Horse, or Archetype – not exactly social games, but the kind of successful titles GREE needs right now.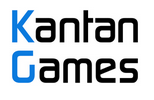 About Serkan Toto
I am the CEO & Founder of Kantan Games, Inc., a Tokyo-based game industry consultancy focused on the Japanese market. Please subscribe to updates on this site via RSS or Email.