Japan's top platform-free smartphone game Puzzle & Dragons is running from one record to the other: the puzzle/RPG hybrid boasts a staggering 7 million registered users across iOS and Android now.
GungHo says the number was actually reached on January 18, just a few days after announcing 6 million users earlier this month.
What helped the game to continue to rack up downloads is, apart from TV advertising, the fact that it became available on Kindle Fire on January 11.
Puzzle & Dragons was launched in Japan for the iPhone in February and on Android in September 2012. An English version landed in the US App Store in November last year.
330 days after the launch in Japan, the title is still not only adding users at a fast clip but also making serious money: it currently occupies the No. 1 spot on the Japanese top grassing ranks on the iPhone, iPad, and Android. It's actually insane how profitable the title is.
So how does the success of Puzzle & Dragons reflect in the stock price of GungHo (which is listed at the JASDAQ in Tokyo)?
The company's market cap has reached 195.2 billion yen, which currently translates to a staggering US$2.2 billion. This is more than Zynga's market cap, which stands at US$1.9 billion today.
GungHo does have a number of fairly popular smartphone games, but what you can see below is essentially all about Puzzle & Dragons.
I think this chart says it all: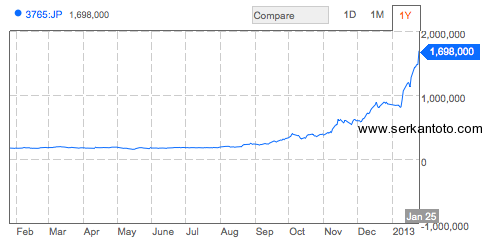 Now if only the game worked in the US, too.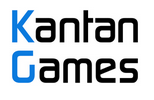 About Serkan Toto
I am the CEO & Founder of Kantan Games, Inc., a Tokyo-based game industry consultancy focused on the Japanese market. Please subscribe to updates on this site via RSS or Email.