Big shake-up at Tokyo-based NHN Japan today: the LINE operator and Japanese subsidiary of Korean web powerhouse NHN is splitting up into 2 different companies.
The basic idea is to separate the gaming from the web service business.
NHN Japan says that going forward its gaming section will operate under "Hangame Corp." (tentative). The new entity will produce games for smartphones and the PC and also provide content for the LINE Game platform, both for the Japanese and international game markets.
All other activities will be under control of the so-called "LINE Corp." (tentative): mega-popular communication app LINE, web content aggregation service Naver Matome, and web portal Livedoor.
What's interesting is that for LINE's international business, NHN Japan decided to set up a third company, namely "LINE Plus Corp." (tentative), in Japan.
What's worrisome is that this entity will be just 60% controlled by LINE Corp. and 40% controlled by NHN in Korea: this kind of cross-border arrangement is one main factor I always thought will ultimately prevent LINE from becoming a bigger global success than it already is.
NHN Japan says the split is supposed to help accelerate product development going forward and make the company as a whole more flexible and agile. CEO Akira Morikawa will maintain its role at both LINE Corp. and Hangame Corp.
A concrete date for the company split hasn't been set yet.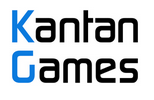 About Serkan Toto
I am the CEO & Founder of Kantan Games, Inc., a Tokyo-based game industry consultancy focused on the Japanese market. Please subscribe to updates on this site via RSS or Email.