The list of publicly traded mobile game developers in Japan is about to get longer: Tokyo-based Alt Plus got the approval to go IPO at the Tokyo Stock Exchange's "Mothers" market for startup companies on Wednesday.
Alt Plus will be listed under code 3672 on March 14.
The company has seen sales of 636 million yen (US$6.8 million) in the first quarter of 2012, while profit hit 166 million yen ($1.8 million).
Consequently, Alt Plus is aiming at a relatively small IPO: to be more concrete, the goal is to raise 1.148 billion yen (US$11.8 million) and to invest that money in developing apps for iOS and Android (as opposed to creating browser-based content).
All of Alt Plus' eight games are distributed via GREE at the moment (full list here).
The company was founded in May 2010 and counted 99 employees (part-timers included) at the end of October 2012.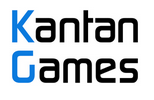 About Serkan Toto
I am the CEO & Founder of Kantan Games, Inc., a Tokyo-based game industry consultancy focused on the Japanese market. Please subscribe to updates on this site via RSS or Email.